Overview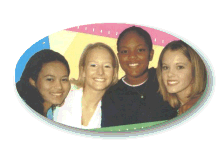 STRAIGHT TALK FOR TEENAGE GIRLS deals with real world situations, advice and solutions that all girls need as they mature.
Boy and girl friendships, understanding sex, and handling emotions are just some of the topics Annette Fuson addresses with her simple, straight-forward style.
Her advice on building self-esteem, handling mistakes and achieving goals helps teens to understand themselves. Every day brings a new question about life for teenage girls and this book helps answer them.
The book includes self tests, life examples and extensive questions from real girls. Annette answers these questions and deals with real life problems in an entertaining and helpful way.
The purpose of STRAIGHT TALK FOR TEENAGE GIRLS is to give teen girls the information that can help them make wise choices so that they can mature successfully and safely.
Other Links of Interest